Authentic Gourmet Salsa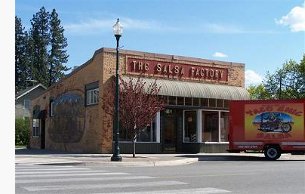 Here at Taco Chic Salsa we are dedicated to making the "BEST" gourmet salsa that you will ever get your tastebuds on. Our authentic family Mexican recipe dates back for generations. This salsa is made of the same 100% natural, fresh ingredients it always has been. There is no fat, fillers, artificial flavors, or sugar added. Having all natural preservatives and low carbohydrates you cannot go wrong. We offer mild, medium, & hot salsa.
Whether you are a retailer, distributor, or want to order one jar to snack on, we can accomodate your needs. The "Salsa Factory" is located in Rathdrum, we serve breakfast burritos, handmade tamales and salsa to Coeur d'Alene and the surrounding area. Also available nationwide online.
Give us a try, you'll be glad you did.